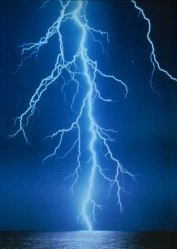 You Have the Right to Professional Representation...
We Represent You, NOT Your Insurance Company... We Ensure the Most Favorable Settlement Possible...
Property losses are devasting events and can have a deterimental effect on your business operations or your family life. If you suffer a property loss, contact Mark J. Sullivan & Associates as soon as possible. We will throughly assess and accurately estimate the loss damages; prepare and present your claim; negotiate a settlement that is in your best interest. We ensure that you recover the best possible settlement.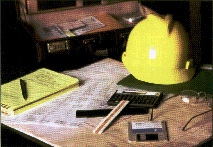 We systematically address the technical, financial, and insurance problems brought on by a loss.
We address every detail imaginable and keep you informed and in control.
We Arange for Immediate Emergency Assistance.
We will help arrange for damaged property to be secured, for temporary or emergency repairs to be made, and for undamaged items to be removed, as required by the insurance policy.
Our Experts Review the Insurance Policy.
Our Public Adjusters thoroughly examine your policy to make sure the strategy we develop for you takes into account every aspect of coverage your policy allows.
We Create a Complete Picture of the Loss.
We carefully evaluate the structural, cosmetic, and hidden damage to your property. To determine the full extent of the loss, we recreate an exact picture of your property prior to the diaster. We often compile detailed inventories of all damaged property to substantiate your loss. When business interruption losses are incurred, we calculate the maximum recovery you are entitled to, using the best approach based on historical data, period restoration, and complex policy requirements.
We Develop A Claims Strategy.
In the early stages following a loss, you must make critical decisions affecting both the insurance claim and your interim business plan. There are many alternative adjustment strategies that can impact cash flow and operations differently. We as a team of experts assess your unique situation. Then, together with you, we develop a proactive plan that coordinates a claims strategy with the rebuilding plan that best supports your future business goals and enables your business to continue operations.
We Support Your Rights.
Throughout the adjusting process, we stay in close touch with the insurance company. We keep adjusters aware of your needs and problems, and we keep the claims process moving smoothly -- all while keeping you fully informed and in control.
We Submit The Claim and Get You A Prompt Settlement.
After the loss is entirely catalogued -- including contents inventory, building estimates, and business-interruption calculations -- we prepare a detailed, accurate, and equitable Statement of Loss, maximizing the benefit you are entitled to. We go over this Statement of Loss with you, the policy-holder, to make sure you fully understand it. Then, with your approval, we submit the claim to your insruance company. After the claim is submitted, we meet with the representatives of the insurance company and energetically pursue a timely settlement. Knowing what to expect from the other side, we are prepared to meet and overcome any objections to your claim that the insurance company representatives may try to raise: we are insurance specialists who represent you.